NATURAL STONE, TERRAZZO, CONCRETE, TILE & GROUT EXPERTISE
Cleaning, Honing, Polishing, Repair and Tile Installation. We know what it takes to make your floors and surfaces look great.
Serving Ottawa, Ontario and Gatineau, Quebec in Canada. Call us today at (613) 869-8324 for your free consultation and estimate
NATURAL STONE, TERRAZZO, TILE AND GROUT RENEWED. Time, weather, traffic, spills and scuffs (in other words just plain use) can gradually erode the WOW! impact of your floors and surfaces. But that doesn't mean you have to replace them. If you are in the Ottawa or Gatineau area and have these fine surfaces that have started to look a bit worse for the wear, TECHSTONE can get them looking good as new again for a fraction of the cost of replacement.
YOU WON'T BELIEVE WHAT WE CAN DO WITH CONCRETE. Dull, grey concrete bringing down the appearance of your property? You might be surprised at what a difference the application of color and a nice polish can make to a boring old slab. We have the expertise and equipment to transform your dull concrete into a design feature that will impress. Our concrete polishing services include Our concrete polishing services include Our concrete polishing services include
PRECISION TILE INSTALLATION.  WHEN YOU NEED IT INSTALLED RIGHT… THE FIRST TIME. Thinking about new floors, countertops, walls, or other surfaces? You can count on TECHSTONE to install beautiful, high-quality natural stone and tile elegantly and with precision—the first time, every time. Skilled craftsmen can make the difference between floors you love for a lifetime and an unsatisfying appearance with ongoing headaches. We don't take shortcuts and we are never satisfied with just "good enough."
CARING FOR IT. Whether we've just installed it or completely restored it, we take pride in educating our customers on the best day to day methods and recommended products to maximize the life and beauty of your natural stone, terrazzo, tile and grout, and concrete surfaces for many years to come.   Take a moment to download our free Stone and Tile Care Guide—we encourage you to keep it on hand and share it with relatives and friends.
See for yourself…
There's a story behind every job we do. Read about how we resolve problems. View compelling images. And imagine what we can do for you.
Case Studies
Our clients include…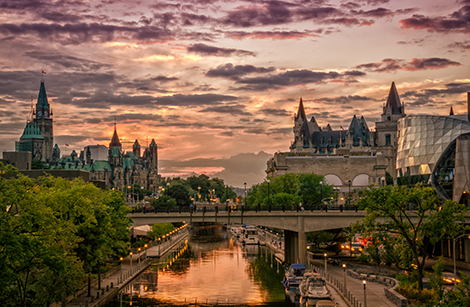 Expert, knowledgeable technicians, responsive customer service, superior results and a commitment to excellence. This is the reputation TECHSTONE has earned in the Ottawa, Ontario area. It has brought us the opportunity to perform our services in many of the most beautiful and elegant locations around. We are honored to have serviced some of the best luxury hotels, private residences and other types of properties throughout Ottawa, including: